Kerry McDuffie
Town Manager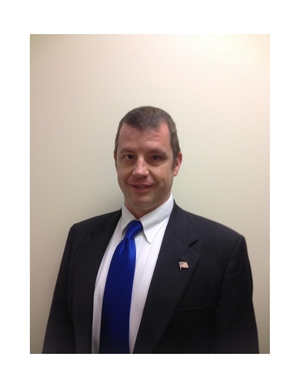 Office (252) 332-5146
Cell: (252) 287-6733
Email: kerrymcduffie@ahoskienc.gov
201 Main Street West          
Ahoskie, NC 27910
Office of the Town Manager  
The Town Manager is appointed by the Town Council and oversees the day-to-day functions of the Town. The Manager is responsible for the Town Council Agenda, implementing the policies and ordinances set by the Council, oversee the preparation of the annual budget and supervise department directors, as well as direct reports.
Town Manager Kerry McDuffie has over 20 years of local government experience in North Carolina.  Mr. McDuffie having worked for five municipalities from an internship with the Town of Cary to City Manager for the City of Southport he has gained a variety of experience.  These experiences gives him the ability to professionally lead the Town of Ahoskie staff to accomplish the goals of the Town Council.  
The office is open Monday-Friday from 8:30 a.m. - 5:00 p.m. and is located on the ground floor of Town Hall (201 West Main Street). For more information, call 252-332-5146.