Office of the Town Clerk
201 West Main Street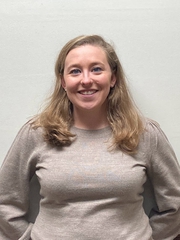 Ahoskie, NC 27910
(252) 332-5146
(252) 332-1643 - fax
The Town Clerk is appointed by the Town Council to perform administrative and supervisory work in directing the utility billing and collections activities; in absence of the Town Manager serves as organization coordinator and point of contact.  
An employee in this class is responsible for the maintenance and safekeeping of official municipal records of the municipality and in the performance of all clerk duties as required by law.  Work involves the responsibility for keeping the minutes of Town Council and other Board meetings; indexing, filing and safekeeping of all board proceedings in accordance with General Statutes and local ordinances; ensuring proper legal notification and advertisements; preparing agenda packets; maintaining records of appointments; researching information for the Town Council and Town Manager; and executing legal documents.  Work also includes assist in responding to public inquiries and Council questions and coordinating the work of Administration Division Staff in absence of Manager.  The role supervises utility billing and customer service activities.  The employee also serves as back-up for payroll and addressing public issues and inquires about Town services.  Work is performed in accordance with North Carolina General Statutes, Town Ordinances, Codes and Responsibilities of Town Clerks in North Carolina. The Department also provides administrative support to the Mayor and Members of the Town Council.   
For more information, call the Town Clerk's Office, (252) 332 5146; Monday through Friday from 8:30 a.m. to 5:00 p.m.