Mayor Weyling J. White
Biography
Weyling's commitment to our community runs deep, as he was born and raised here. His love for our community and residents can be witnessed in his ability to see his family and friends in every person he encounters. He grew up here in this community attending Hertford County Public Schools and playing on the men's basketball team. He is also a lifelong member of Calvary Missionary Baptist Church in Ahoskie. In 2004, Weyling left home to attend Winston-Salem State University, where he would become a member of Alpha Phi Alpha Fraternity, Incorporated and receive his B.S. Degree in Exercise Science. Upon graduation in 2008, Weyling returned home to Ahoskie with a mission to give back and use his education and training for the betterment of his community. He obtained his Master of Business Administration in Healthcare Management from the University of Phoenix in 2010.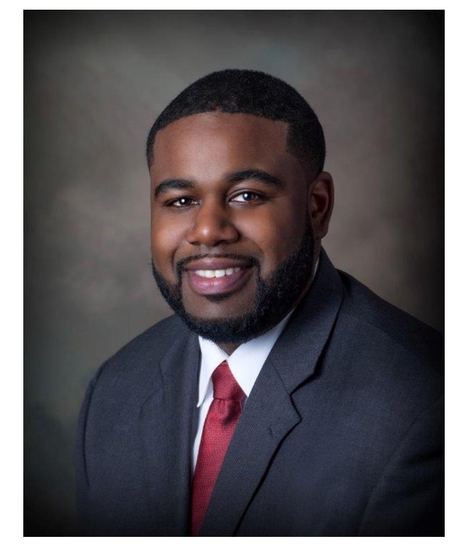 Weyling later joined the Roanoke Chowan Community Health Center in 2013. His work in Public Health as the Director of Hertford Health Access has helped hundreds of uninsured patients living in Hertford and Bertie Counties to receive free or reduced health care services. In this role, he and his team established the TRIP program which has provided patients with free rides to medical appointments and other resources, which has also been featured on UNC-TV's show ncIMPACT.
Under his leadership we successfully implemented many programs and initiatives including The Community-Centered Health initiative; transportation summits; and a youth empowerment program initially targeting young males in our community which expanded to include females as well at Hertford County High School. He has served on the Board of Directors for Care Share Health Alliance and Community Advisory Committee for University of North Carolina's Center for Health Promotion and Disease Prevention. Weyling was recognized nationally in 2017, as the Emerging Leader in Healthcare Transformation by the Communities Joined in Action for this work in public health. His career accomplishments has vastly been recognized as he was recently appointed to the NC Institute of Medicine this year and selected as a Bernstein Health Leadership Fellow for 2019-2021.
Weyling is a Class XXV graduate of the Rural Economic Development Institute with the North Carolina Rural Center, and Class XXVI graduate of Leadership North Carolina. He also currently serves on the Strategic Planning Council for the North Carolina A&T Cooperative Extension. Continuing looking to improve the health of his community he is the Co-Chair of the Hertford Health Maintenance Alliance, a robust community collaborative in Hertford County. Currently, Weyling is the Practice Administrator for the Roanoke Chowan Community Health Center. His biggest accomplishment has been returning to his hometown to make an impact in his community. He is married to Nikki White of Lewiston-Woodville, NC and the father to three children; Christian, Savannah, and Johan.