Council Member Charles W Freeman
He was twice named as the Hertford County Teacher of the Year and the Northeastern North Carolina Regional Teacher of the Year; and runner-up for the Freeman, a former high school DECA teacher, holds an AA degree in Business Administration from Chowan College; a BS in Business Administration from Barton College; a Masters in Marketing and Business Education from Virginia State University; and School Administration Certification from East Carolina University.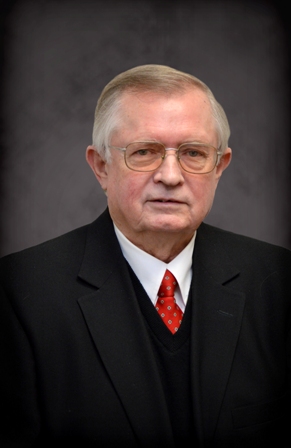 Locally, Freeman has served as president of the Murfreesboro Chamber of Commerce; was the Murfreesboro Exchange Club's Citizen of the Year; has twice been named as Citizen of the Week by the Roanoke-Chowan News-Herald; and is one of the founders of the North Carolina Watermelon Festival. Freeman is North Carolina Teacher of the Year. Freeman has served as President of the North Carolina Marketing Teachers' Association, an organization that named him as their Teacher of the Year. He also earned Marketing Leader of the Year honors from North Carolina DECA.
Married to Gloria Britt Freeman, he is the father of two sons, David and Mark. He is a Deacon and serves as Sunday School Director at First Baptist Church of Ahoskie.